What Strategies Will Work in 2021?
As 2020 has come to an end (thankfully), it is important to look at what predictions the experts have in place for 2021.
For guest post links as a whole, our Bettor Media team predict they will continue to be one of the most powerful ways of building backlinks. As previous years have proven, guest posts are a great way to build authority for your website.
Moving into 2021, we do not expect this to change. Guest post links will continue to be the most favourable type of backlink. However, this is not to say that your other backlinking strategies do not add value and importance.
Having a variety is important as it makes your backlink profile more natural. You can find out more about this in our how to build backlinks guide.
How Will Guest Posting Differ From 2020?
Quality articles will be more valuable.
Google will look at more factors of sites to determine the impact of a backlink.
Avoiding link farms will be more important.
Tiered links will show benefit but also will be monitored closely.
The chances are that there will not be much change from guest posting in 2020. The basic rules and protocols are expected to still apply.
Quality Articles Will Be More Valuable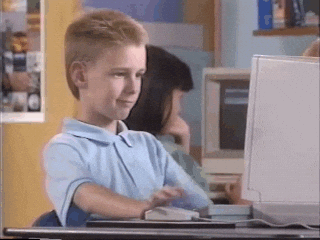 What you need to remember when submitting an article is that going to go on a website, is that it preferably needs to be unique and engaging in order to see the full benefit of it. Google is slowly but surely working out which guest post articles are unique, interesting and a genuine referral in comparison to the ones that spammy, spun content that is just thrown up with no relevancy to the site and not any use to visitors.
So, when planning a new campaign and it comes to choosing article topics, there are certain factors you need to look at:
How can you make the article relevant to the niche of the website?
What can you talk about to make the article engaging and useful?
How can you embed your referral URL into this article, with relevant anchor text?
Is the content spun or is it written from scratch with unique points covered?
Have you spoken about this topic before, if so, how many times?
So, to summarize, the first change we think we will see is the importance of quality guest posting content.
Google Will Analyze More Factors of Sites to Determine Impact of Links
Google will monitor more site metrics and features of a website in order to determine how effective a backlink is.
Gone are the days where you could build any old link to a high DR (Domain Rating) website and see excellent rank increases as you have a high-powered referral. Nowadays, moving into 2021, we expect Google to continue its analysis of really digging into sites that offer referrals and look beyond basic metrics such as: Domain Rating, Total Keywords, Referring Domains, Traffic, etc.
Search engines will begin to show the importance of factors like root domains. What high quality domains are referring the website that you have a referral off? If you find a site with genuine referrals from very trusted sources on the internet, by that we mean not just blog comments, then that is a factor to consider and look for when finding the best backlink opportunities.
Also, we expect to see the authority value decrease if you get a link on a website that is linking to a spammy site. This is an element to link building that already exists, and you should be dodging sites like this, however the importance is due to increase.
Avoiding Link Farms
Do not buy guest post links from link farms. It is as simple as that.
We touched upon this earlier in the last point and we will mention it again. Google not only will be able to spot sites that are accepting any links, giving out referrals from sites across all industries and passing on link juice to sites with a high spam score, but also, they will punish you for it.
One thing that will be interesting to monitor in 2021 is how sites that have benefited in the past from spammy links will drop in rankings if they do not change their approach and possibly start disavowing certain links.
Some site owners and even lazy agencies make the mistake of recommending and getting links on sites that have strong basic metrics, then after spending a considerable amount of money on purchasing links from high DR sites with loads of referring domains, you wonder why your rankings have not changed?
This goes back to the point of Google looking to find genuine referrals and see right through a paid, forced referral link.
Try to keep your approach as genuine and unique as possible, ensure you are getting referrals from High metric sites but make it less obvious than what some people are doing and make sure the sites aren't filled with referrals and irrelevant articles.
Tiered Links Will Become Increasing Important
If you are not building tiered links already, you should start now. Tiered link building is nothing new, however there are many that look over it.
Tiered link building refers to the process of linking to articles that content a referral link to your actual website.
Here is an example:
Let's say you have a link on example.com, you have submitted an article about "The Best Examples of 2021". Then on another website, abc.com, you have submitted an article about "What are Examples", then in that article, you tell users that they can find the "best examples of 2021 here", and you then have a referral link to your article on example.com, that would be a tiered link.
This is actually called a Tier 2 link.
Tier 2 links have proven to still work even now. Many tests have been conducted, from people such as Matt Diggity who has shown and explained that this link building process still works.
You can actually go even further and build Tier 3 links, which would also work. So, following the example we used earlier, this is where you would submit an article to a website, which has a referral link to your article on abc.com.
However, be careful…
Google is not stupid; they are starting to catch people out for doing this and are penalizing them for it. The reason being is people build too many T2 and T3 links, especially in a short space of time. This is extremely unnatural, and the basic principle of building backlinks is to get genuine referrals. So, make it look genuine!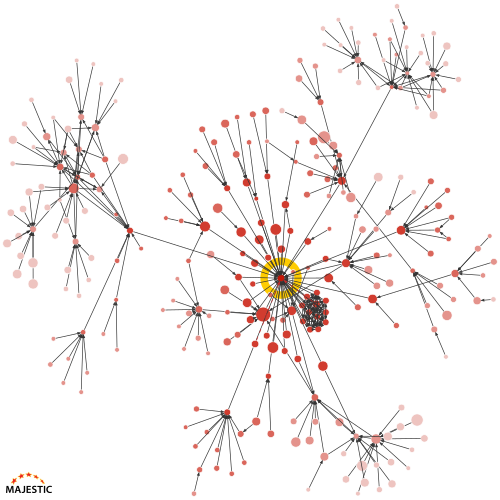 Majestic have released a line graph, as shown above, which is a visual map which shows the network that surrounds a website or URL. This will allow you to see which competitor Tiered links are working best. They have released a blog post about it here.
Guest Post Links Are The Most Beneficial SEO Backlink
In summary, not much is predicted to change in reality. The basic principles should remain the same. The way in which we will be building backlinks is the same to how we have done it in 2020. You can find out more about backlinks in our blog section if you are new to link building.
If you want help with your link building, then make sure you contact us today!